Harbord Hotel presents a 10-day festival of surf culture, dedicated to Sydney's Northern Beaches during the 2021 championship tour in Narrabeen.
'The Beaches' have been an incubator for surf culture for more than 60 years, producing some of the greatest heroes, larrikins and infamous characters in surfing and Australian counter-culture — FROTH FEST is a celebration of their art, their films, their song, their culture. It's core surfing at its rawest, realist and most creative.
Get into it — surf, art, film, boards, music, good grub and cold beers.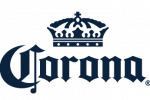 10 days of events to immerse yourself in the salty tapestry of 'The Beaches' at Harbord Hotel.
FLOW & FEAST
Hosted by divine flow yoga
Friday 16th April, 7am
Zen-flow is the ultimate state of consciousness. Like that sensation a surfer feels when they're in the zone; when a yogi's practice is open and raw; when time slows down and the only thing that matters is that moment.
Glide through your morning with Freshwater local and founder of Divine Flow Yoga, Eliza Hayward, as she guides an intimate morning flow followed by breakfast in the courtyard.
All proceeds will be donated to Waves of Wellness.
Ash Holmes
Art INSTALLATION
Friday 16th until Sunday 18th April
Northern Beaches local Ash Holmes has been painting for as long as her hands could hold a brush. A fourth-generation artist, she developed her painting practice from a vocational pursuit into a fully-fledged professional career and has become one of Sydney's most hotly-tipped artists.
Harbord Hotel is proud to feature more of Ash's works during Froth Fest, courtesy of Studio Gallery.
Saturday 17th and Sunday 18th April
What started out as a very fun time — mates spread out across the country, emailing each other surf films, comedy skits, prank calls, artwork and photos — unintentionally created the culture of what Reverberation Radio has become.
Expect groovy, wanderlust-laden tunes that evoke a sun-kissed surf life, featuring underrated tracks from the early 60s to now. 
BOARD DEMO
WITH BROOKVALE SHAPERS
Sunday 18th April, 9am til 4pm
A raw, open-air event filled everyone from old surf dogs to little groms, where you can test drive a new board, and chat to the legends at Bennett, Simon Anderson, O'Donnell, Rhino Store and Campbell Bros Surfboards on the grass in front of Harbord Hotel.
Peter Crawford
PHOTOGRAPHIC INSTALLATION
Monday 19th until Wednesday 21st April
Peter Crawford is one of the Northern Beaches' most revered surfing icons. His life was a sun-soaked wild, wild, ride — drenched in surf travel, exploration, and stories of the 70s surfing avant-garde. Presented by his son, Justin Crawford (surfer, photographer and founder of Fallen Broken Street), this installation will particularly focus on 'The Beaches' during this explosive period in surfing history.
'MEN OF WOOD & FOAM'
FILM SCREENING
Monday 19th April, 8pm
'Men of Wood and Foam' tells the story of pioneers of the Australian surfboard industry. It uncovers a golden decade in surfing, starting in 1956, when surfing was transformed into a sport and culture with its very own music, movies, fashion and heroes. Underpinning this exciting transformation was a small group of Brookvale-based artisans.
With thanks to Bennett Surfboards for donating a board to be auctioned on the night, with all proceeds donated to Surf Aid.
Fancy dinner beforehand? Book a table at Balsa.
RUBY FIELDS
LIVE AT HARBORD
Wednesday 21st April, 8:30pm
Ruby Fields is an Australian singer-songwriter whose use of simplistic but poignant lyrics has garnered the attention of the Australian music industry and fans alike. After uploading a single to Triple J Unearthed and gaining national airplay that same day back in 2017, Ruby's indie rock chords with punk rock delicacy have amassed over 12 million listens across streaming platforms — her song 'Dinosaurs' took out ninth place on Triple J's Hottest 100 in 2018.
Ruby Fields LIVE at Harbord Hotel is not to be missed.
Supported by Love Drunk Hearts.
LUNCH & LEARN
WITH LAYNE BEACHLEY
Thursday 22nd April, 1pm
Layne Beachley is a seven-time world champion and the only surfer in history to claim six consecutive world titles. Standing firm in her values with a clear vision for the future, Layne lives a life of unapologetic honesty, with humour and humility. Her no bullsh*t leadership style blazed a trail for equality, in and out of the water — and led her to create Awake Academy, an online self-empowerment platform designed to help people unlock a life filled with fun, freedom and flow.
Join Layne for an intimate and inspirational lunch at Balsa, where she will share practical ways to ride the waves of change and uncertainty.
STEVE GORROW
ART INSTALLATION
Thursday 22nd until Monday 26th April
Australian award-winning designer and art director, Steve Gorrow, is mostly known for being one of the masterminds behind surf brand Insight, producing some of the surf industry's most revered campaigns. Born and raised on the Northern Beaches of Sydney, his style is intrinsically linked to pop culture and is infused with a unique sensibility, simultaneously blending playful pop iconography with socio-political undercurrents.
Harbord Hotel is proud to premiere the first show of his new works.
FLURO FRIDAY
SUPPORTED BY CHIX SURF SCHOOL
Friday 23rd April, 7am
Harbord Hotel and Chix Surf School are proud to support OneWave's Fluro Friday at Freshwater Beach. Dress up in your brightest outfit, share stories, surf with Chix then head to our sunny courtyard for brekky — all while raising awareness for mental health.
Every Fluro Friday participant will receive a free coffee when you order breakfast at Harbord Hotel.
CURLY MALJAM PRO
WELCOME DRINKS
Friday 23rd April, 6pm
Curly Maljam is Australia's premier one-day longboarding surfing event — celebrating the three main stages of the longboard evolution; from the early 1950s hollow wooden boards, to the classic single fins and the modern day high performance models.
Since its inception in 2011, the Maljam has been attracting the best of the nation's riders and past and present World Champions all going head to head with the best of the locals.
Harbord Hotel is proud to sponsor this epic beaches comp, kicking off with welcome drinks the night before the main event.
HARBORD SHAKES
WITH HAYDENSHAPES
Friday 23rd April, 8:30pm
Join Hayden Cox for an evening of cocktails and canapés at Harbord Hotel; ft. tunes by DJ Rad Dan, a screening of 'These Violent Delights' and a giveaway of Dion Agius' new signature board, The RAVEN, customised for the winner.
Shaken, stirred, stoked. 
BOARD DEMO
WITH M/SF/T SHAPES
Saturday 24th April, 9am til 4pm
A raw, open-air event filled everyone from old surf dogs to little groms, where you can test drive a new board or chill on the grass with surfers from all over.
Hosted by M/SF/T Shapes on the grass in front of Harbord Hotel.
Sunday 25th April, 7am
Harbord Hotel will be open right after the dawn service. Two-up from midday til dusk.
'AIN'T THAT SWELL'
LIVE AT HARBORD
Monday 26th April, 6pm
The 'AIN'T THAT SWELL' podcast and YouTube show has been churning out degenerate, shambolic, straight-talking, p*ss-taking, car park surf radio for over half a decade. With over 50 years in magazine and online publishing between them, esteemed journalists and hosts Jed 'Smivvy' Smith and Vaughan 'Deadly' Blakey have created a podcast with its own cult sub-culture of core lords, corn draggers and swellian queens who tune in every episode to experience their unique, informed and outrageously non filtered take on the culture, sport and lifestyle of surfing. No topic is too ridiculous, no feat in the water too epic.
Join hosts Blakey and Jed as they record LIVE at Harbord Hotel.
UNOFFICIAL SURF LEAGUE AFTERPARTY
HOSTED BY THE SWELLIANS
Monday 26th April, 8pm
Surf, art, film, boards, music, good grub and cold beers. Join The Swellians as we toast an epic ten days of events celebrating the salty tapestry of the beaches.