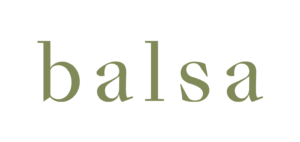 Balsa inspired the birth of the surf trip, and along these adventures we'd barrel up and down coastlines, throwing fresh seafood on beachside fires. From Malibu to Mexico, Sunnie Coast to Freshie. We made our own rules, and inspired generations to come.

This is where the heart and soul of our cooking exists. Wedged between the layers of chargrilled vegetables, briny shellfish, wood-fired seafood, free-flowing coastal wine, and smoked salt-rimmed cocktails lies Balsa. And it's not only our food that plays homage to this secret ingredient.
Salt, wood, and smoke. At Balsa, it's as simple, and natural as that
Where every set
is a reset.