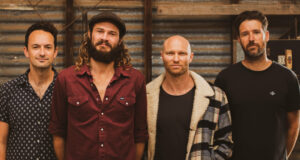 Love Drunk Hearts make music that speaks to the messiness, beauty, and complexity of modern life. Drawing widely from indie, classic and surf rock influences,
Read More
FRESHIE'S ORIGINAL SHRINE BY THE SEA
Life doesn't need to be complicated when you've got the fundamentals down to a fine art. Good mates. Great food. Cold beer. Juicy wines. Cracking tunes. 
And of course, the ocean.