Bar manager Jordan Taylor is a man of many words and even more talent. He's smart, creative and a wee bit scientific — an ideal combination for the person heading up beverages at Harbord Hotel.
This season, Jordy put his skills to good use from the comfort of his rave cave — the name we've affectionately given his office, no points for guessing why — to deliver an exceptionally delicious winter cocktail list at Harbord Hotel. We caught up with Jordy to chat through our new cocktail menu, here's what he had to say...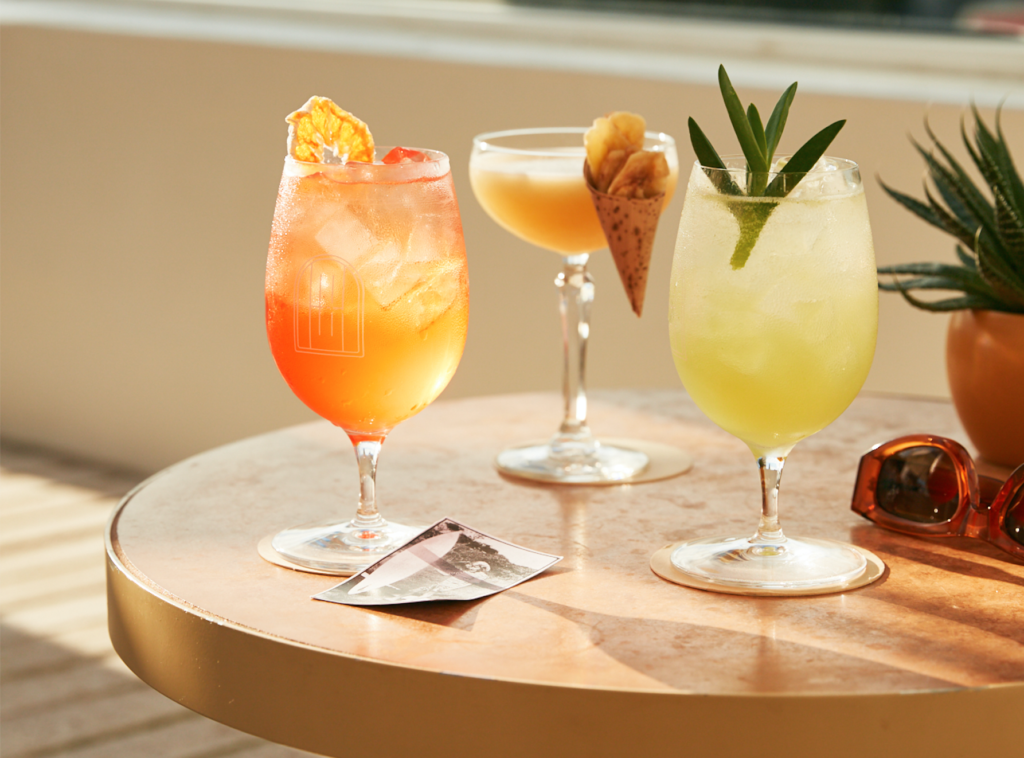 "If there's two phrases I'd use to describe this menu, it'd be 'Whole Fruit' and 'Texture'. I'm big on seasonality, and this one celebrates a lot of those bold winter citrus flavours, but we love to keep a good splash of summer because we're by the sea."
Jordy prides himself on crafting syrups, infusions and other products from whole fresh fruits in house, for a two-pronged result.
"I try to actively use each component of a given fruit to maximise flavour and to reduce as much waste as possible along the way." — jordy
"Skins, piths, flesh and even seeds have different properties that I like to utilise in different ways, for example the skin of the mandarins is used to make my mandarin Aperol, and the flesh is used to make a great edible cookie garnish."
It's not just fruit that gets the special Jordy treatment, he's also fond of using unexpected ingredients to give depth and interest to well-loved drinks.
"I've always loved dabbling in food science when it comes to drink creation, part of that is utilising alternative food acids to give ingredients unique properties. A big star of the show this time around is lactic acid. It adds a wonderful, round mouthfeel to drinks in a way that is frankly kind of unexpected. You'll find it doing its thing in our Strawberries and Cream Rose Spritz and the Creaming Campari and Soda. Don't worry, it's 100% plant-derived and lactose free!"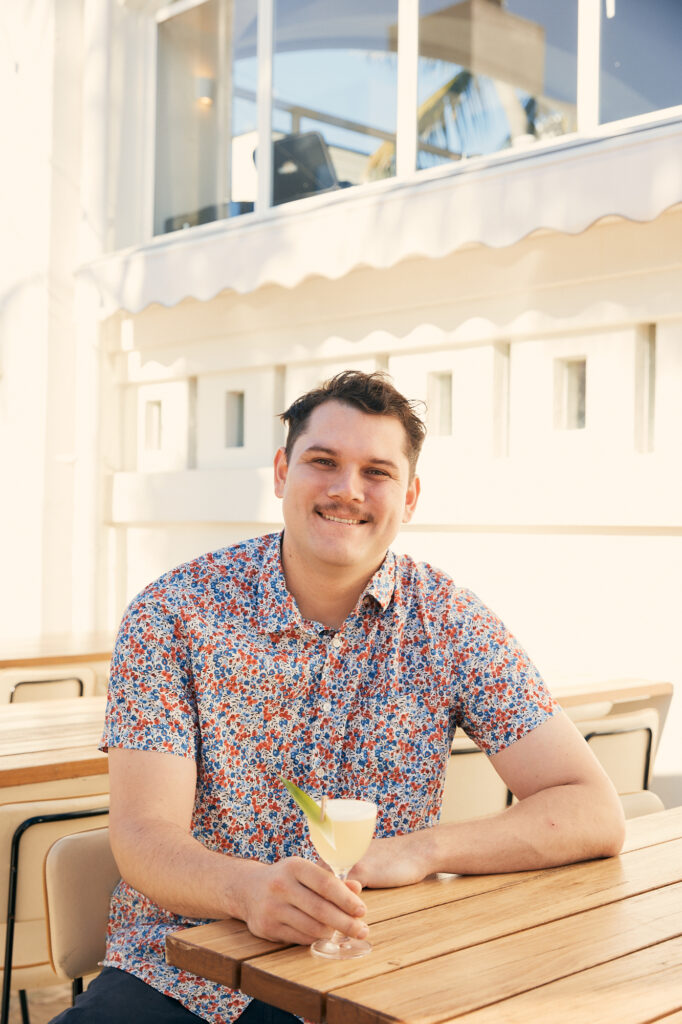 "Oleo saccharum also forms a component of this list. Basically it's a fancy word for a syrup derived from natural essential oils that are in the skin of fruits. It's by no means a new thing — recipes for oleo saccharum have been around since the 1800s. You'd be surprised as to how much flavour is contained in fruit skins, a component that is often discarded.
"Because it's getting chillier out, I've made a Horchata a core component in my menu. It's basically a Spanish beverage that's made with rice, almonds and cinnamon (and normally dairy — not our one though! Ours is vegan). It's got this wonderful creamy texture from the ground rice and it's such a cozy, yet refreshing beverage."
You can view our new cocktail menu here. 
FIVE QUICK-FIRE Qs WITH JORDY:
Day party or all-nighter? I'm a man of the night. All nighter
Would you rather: Tastebuds that make everything taste like puppies or ears that make every song sound like a lullaby? Lullabies for sure, need to sleep sometimes
If you could have any superpower, what would it be? Seeing into the future
Go-to drink on a night out? Mr. Black Espresso Martini
Fave travel destination? Dublin